Last Updated on May 9, 2023 by
Burgundy is such a rich hue that you might wonder how you can wear it without looking over the top. The key to wearing burgundy is to style it in a way that has balance and harmony.
For example, if you want to wear a burgundy dress for work but your office has a very casual dress code, you may need to tone down the look with simple accessories and flat shoes. If you want to wear it for formal occasions or parties, then go for statement jewelry and heels.
Burgundy Bridesmaid Dresses
Elegant Burgundy Dress
Floor Length Burgundy Dress
Formal Burgundy Dress
Burgundy Dress With Long Sleeve
Burgundy Dress Outfit
Full Length Burgundy Dress
Classy Burgundy Dress
Burgundy Casual Dress
Burgundy Color Gown
Burgundy Prom Dresses
Burgundy Long Dresses
Maxi Burgundy Dress
Burgundy Lace Dress
Burgundy Cocktail Dress
Burgundy dresses are so beautiful and glamorous. I have seen many celebrities in burgundy dresses and they look absolutely stunning. You can wear a burgundy dress for any occasion. Whether you want to go for a formal dinner or a party, you can wear a burgundy dress effortlessly. There are many outfits that you can wear with a burgundy dress.
What color goes with a burgundy dress?
Burgundy is an elegant color that you can wear from day to night. You can pair the dress with neutrals like black, white and nude or you can add some color to your outfit with pink, red, orange and yellow.
What to wear with a burgundy dress in fall?
Burgundy is one of the best colors for fall and winter. It's a great replacement for black (which can be boring and dull sometimes on cold days) and it looks more sophisticated than navy blue. Burgundy also pairs well with other autumnal colors like mustard yellow and olive green. Try wearing your burgundy dress with a pair of brown boots or booties for an outfit that's perfect for fall.
Burgundy dresses are elegant and classy outfits in the fall and winter because they are perfect for layering with sweaters, jackets, cardigans or other pieces.
How to style a burgundy dress?
Wear a burgundy dress with black tights, a gray coat and black booties for a chic look. Add some sparkle with accessories like gold or rose gold earrings and bracelets. Wear it on your next night out or when you want to dress up your work attire!
For a lovely holiday outfit, wear an embellished burgundy dress with a black leather jacket, sparkly heels and a gorgeous clutch. Add some red lipstick for an extra festive touch!
How to dress up a burgundy dress?
Pair a floor-length burgundy gown with silver or white accessories for a sophisticated look that will turn heads. Or if you want to be more low-key, opt for a knee-length dress in a solid burgundy shade or in a subtle pattern like lace or polka dots. If you feel comfortable experimenting with color, try adding blue or pink accents to your outfit.
How to dress elegantly and classy every day?
Start by wearing classic styles of clothing, such as knee-length skirts and tailored button-down shirts, and choose clothes made of high-quality fabrics, such as silk and satin, if you want to be elegant. An elegant woman's clothing is never too baggy or too tight; it looks as if it was custom-made for her.
How to look classy and rich?
Wear clean, freshly pressed clothes with no threads, rips, stains, or fading. Black, burgundy, white, and navy are always sophisticated colors that can make the outfits appear more expensive. For an added visual effect, pair your outfit with some assorted accessories such as a couple of simple but high-quality bracelets and a pair of sunglasses.
What are the colors that look rich?
It's a well-known secret among fashion girls that burgundy is one of the easiest colors to wear to look rich and classy. It's flattering on every skin tone, and it makes everyone look tanner than they actually are (who doesn't love that?). Other colors that look rich include blush, champagne, lilac, tangerine, taupe, rose, beige, tan, sage, royal blue, navy, emerald, canary, white, and charcoal.
Burgundy is a deep, wine-inspired color that can add elegance to any outfit. It's a color that can be paired with many other colors and styled in many different ways. You can wear a burgundy dress for work or school, dates, formal events, or even around the house.
Burgundy is a very popular color this season and it's not hard to see why. It's a beautiful color that can easily be dressed up or down and is perfect for the fall and winter months. Here are more ideas on how you can pair your burgundy dress with different pieces of clothing and accessories.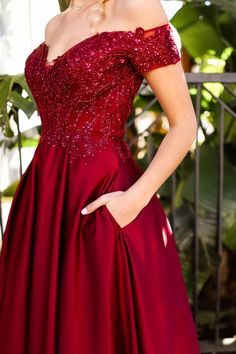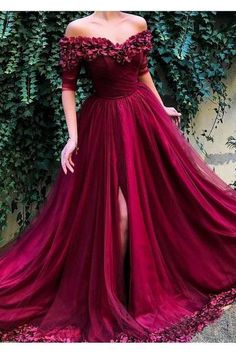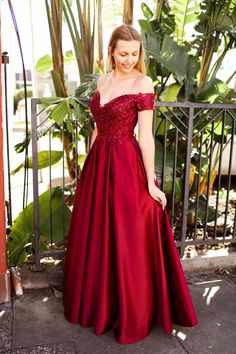 Is burgundy color your favorite color? It is the color of power and feminity, Saint and Sinner. It is a lucky color that will bring anyone a positive vibe with more confidence. Below are just some inspiration pictures, make sure to try them out yourself to see if the color is for you!
Hashtag #NotStayingBlueToday #BurgundyColors on social media to show off your burgundy looks and be part of the tribe empowered by the beautiful color!
Make sure to check out our BEST SELLING burgundy products below! Click the images to see more!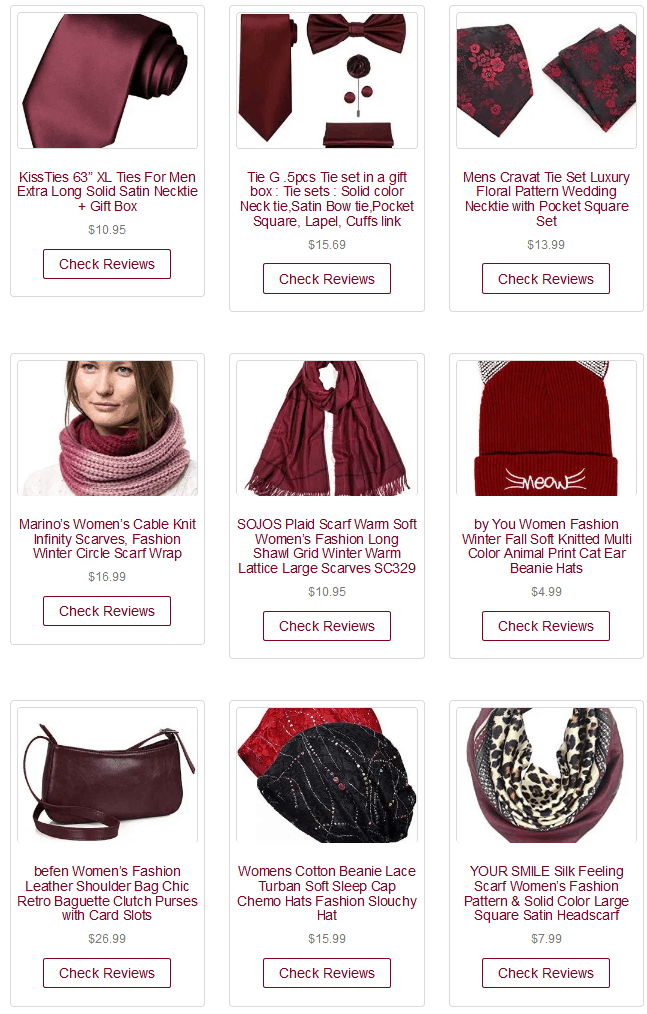 This blog is approved by our editorial board.